Description:
The MGTSV fiber optic Cable, the fibers, 250um, are positioned in a loose tube made of a high modulus palstics. The tube are filled with a
water-resistant filling compound. A steel wire, sometimes sheathed with PE for cable with high fiber count, locates in the center of core as a
metallic strength member. Tubes (and fillers) are stranded around the strength member into a compact and circular cable core. The APL is
longitudinally over the cable core, which is filled with the filling compound to protect it from the water ingress. The cable is completed with a
flame-retareant sheath.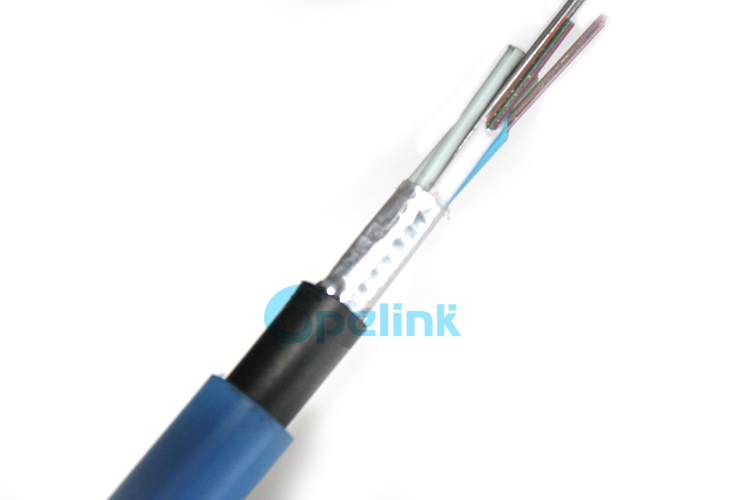 Features:
1.Good mechanical and temperature performance
2.High strength loose tube that is hydrolysis resistant
3.Special tube filling compound ensure a critical protection of fiber
4.Specially designed compact structure is good at preventing loose tubes from shrinking
5.Crush resistance and flexibility
6..APL enhancing moisture-proof and anti rodent
7.Good water resistance material prevent longitudinal seepage
8.Blue flame retardant PVC as second sheath to make the cable has good flame retardant performance
Application:
Coal mines, gold mines, iron ore and other mines.