Description:
SC-SC Variable in-line Optical Attenuators (Adjustable in-line optical attenuator) are used to permit dynamic control of optical
power levels in a fiber. It uses for precisely balancing the signal strengths in fiber circuits or balancing an optical signal
when evaluating the dynamic range of the measurement system. With turning the knob by hand, attenuation value can
be set up to 55dB.
It can be applied to adjust power level of signal in the optical communication at the output of light sources, E/O
converters and for the linear or dynamic range of power meter. Furthermore, they can the used in optical amplifier
systems to balance the gain across the different operating wavelengths.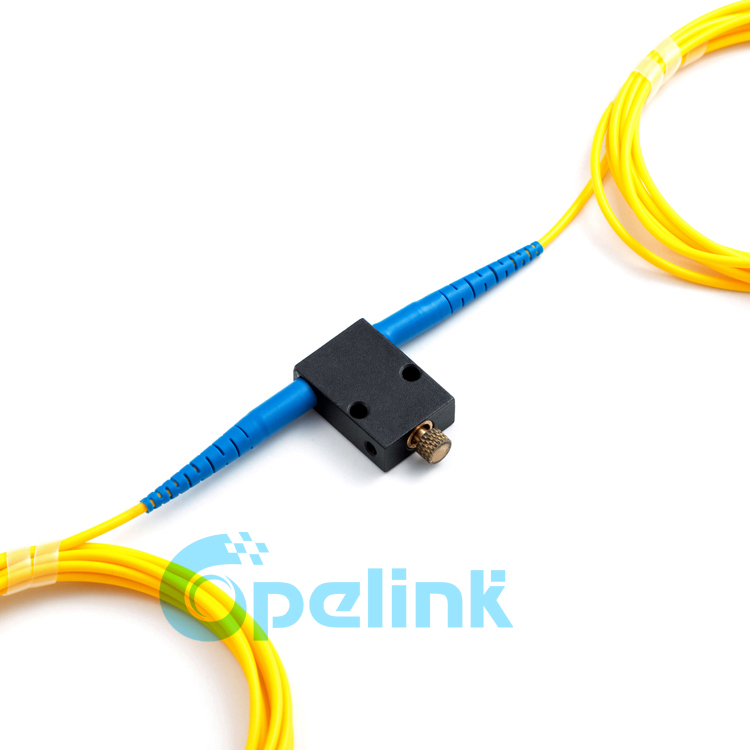 Features:
Low additional loss
Perfect environmental stability and reliability
High Precise attenuation value
Flawless end face Wide attenuation range (variable)
Applications:
Subscriber loop
Fiber optical sensor
Testing equipment
Fiber optical telecommunication system
Tags:
Fiber Optic PLC Splitter
|
Optical CWDM/DWDM/AWG
|
FTTH Drop Fiber Optic Cable
|
Fiber Optic PatchCord/jumper/Patch cable
|
Fiber Optic Fast Connector
|
Optical Switch
|
Fiber Optic Adapter
|
Fiber Optic Attenuator
|
Fiber Optic Cable Terminal
Box
|