Description:
MPO / MTP fiber optic patch cord are designed to high density multifibers solutions,fit for different installation environment and
easy to install between the trunk line,data centers and buildings, and reduce cable management troubles.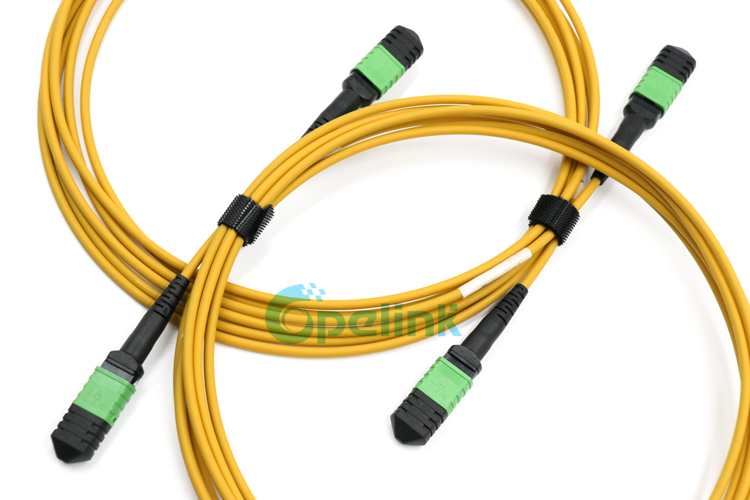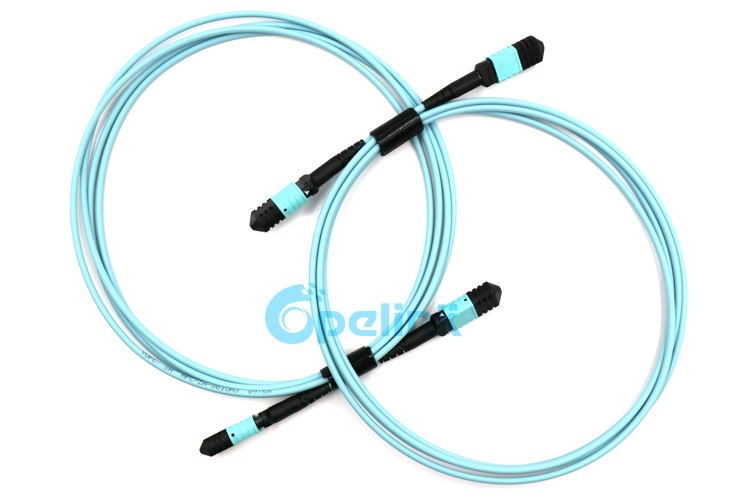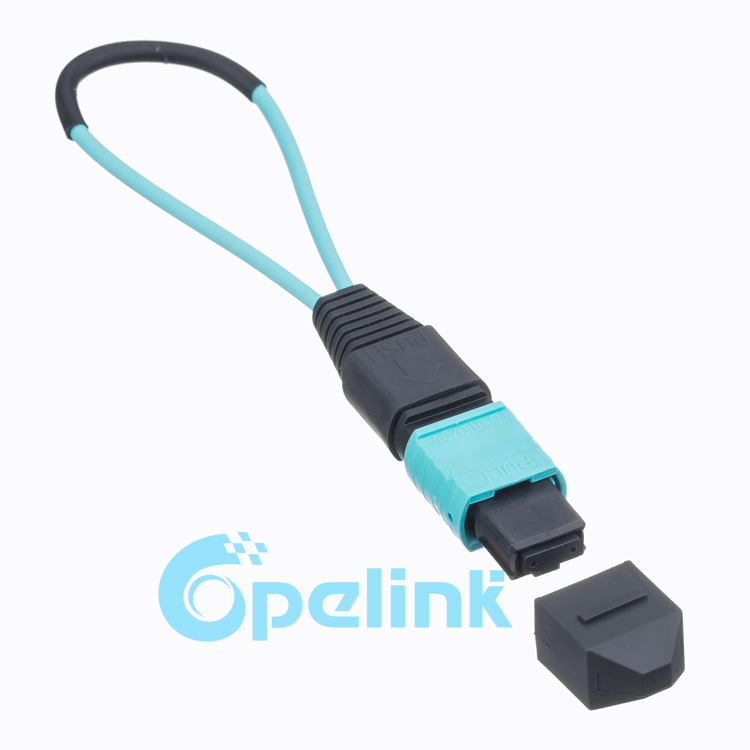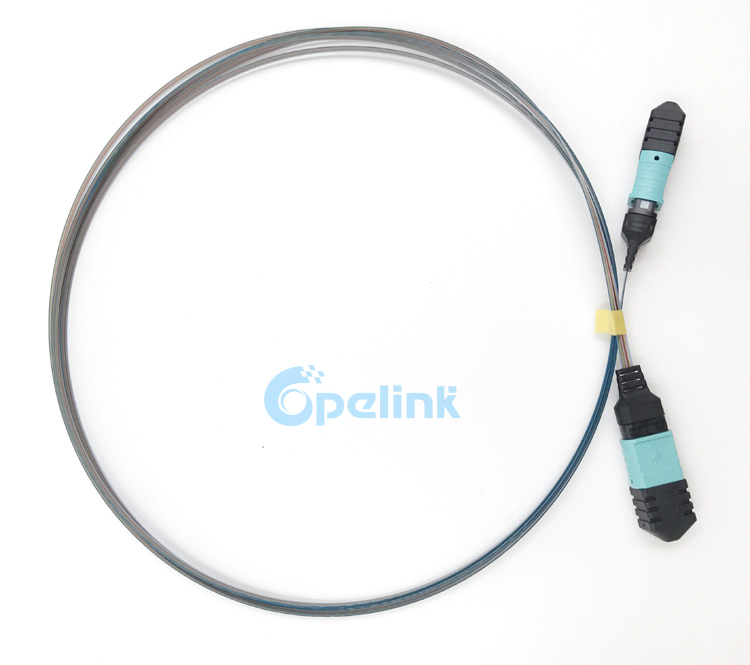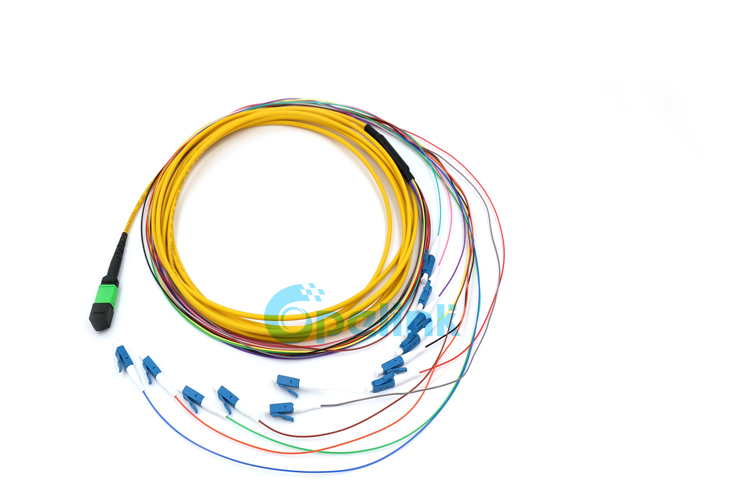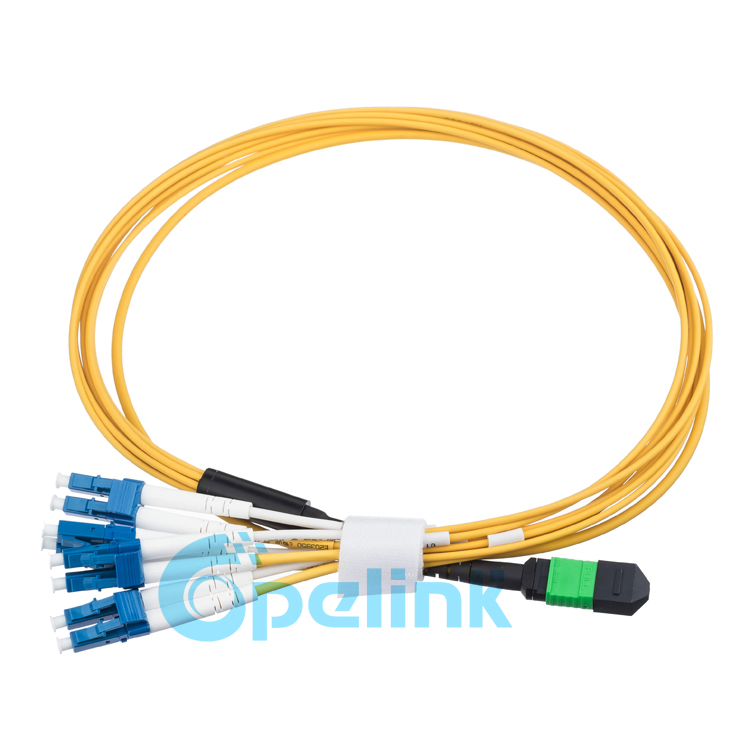 Features:
.Good durability
.Good exchangeability
.High temperature stability
.Complies with IEC-61754-7 and EIA/TIA-604-5
Application:
.High density wiring system.
.40G and 100G system, QSFP module.
.Data communication network
.Optical system access network
.Storage area network fiber channel
.Wiring in communication base station and distribution case.
Ordering information:
Type
Fiber Core
Cable Type
Cable OD
Cable Material
Cable
Color
Connector
(A End –B End)
Patchcord
Length
PT=Patchcord
PY=Pigtail
S1=G652D
S2= G657A1
M1=50/125
M2=62.5/125
M3=OM3
M4=OM4
S7=G657A1
S8=G657B3
XX=other
01=simplex
02=Duplex
03=Armoured
04=Distribution
05=Ribbon
06=breakout
07=drop cable
XX=other
L=0.9mm
2=2.0mm
3=3.0mm
XX=other

1=PVC
2=LSZH

01=Blue 02=Orange
03=Green 04=Brown
05=Slate 06=White
07=Red 08=Black
09=Yellow 10=Violet
11=Rose 12=Aqua
13=12Color XX=other
SU=SC/UPC SA=SC/APC
FU=FC/UPC FA=FC/APC
LU=LC/UPC LA=LC/APC
ST=ST/UPC
MPO=MPO/PC MPA=MPO/APC
00=NONE
XX=Other

0.5M=0.5M
10M=10M
XXX=other

Tags:
Fiber Optic PLC Splitter
|
Optical CWDM/DWDM/AWG
|
FTTH Drop Fiber Optic Cable
|
Fiber Optic PatchCord/jumper/Patch cable
|
Fiber Optic Fast Connector
|
Optical Switch
|
Fiber Optic Adapter
|
Fiber Optic Attenuator
|
Fiber Optic Cable Terminal
Box
|