Description:
MPO Trunk cables feature MPO connectors on one or both ends. MPO is a multi-fiber connector that features 8, 12, or 24 fibers in a single ferrule, enabling high-density implementation of newer high-speed LAN and data center applications. The hybrid MPO fiber cables can be mass terminated in combinations of 24~144 fibers ribbon/bunch cables, and the connector includs SC, FC, LC and ST, the cable polish UPC and APC. These high-density MPO patch cords offer significant space savings, while also simplifying network installations.

MPO trunk cables are your best choice for high density fiber networks. It's specifically designed is designed for high-density fiber patching in data centers which need space saving and reduce cable management troubles, It can be widely used for the 10G/40G/100G high-density data center application.
Product Details:
| | | | |
| --- | --- | --- | --- |
| Connector A | MPO | Connector B | MPO |
| Wavelength | 1310/1550nm | Fiber Mode | OS2 9/125μm |
| Polish Type | UPC to UPC | Fiber Count | 12 Fibers |
| Insertion Loss A | ≤0.35dB | Insertion Loss B | ≤0.35dB |
| Return Loss B | ≥50dB | Return Loss B | ≥50dB |
| Cable Jacket | LSZH/PVC | Cable Diameter | 3.0mm |
| Installation Tensile Load | 66N | Fan-Out Diameter | --- |
| Operating Temperature | -20°C to +75°C | Storage Temperature | -40 to 75°C |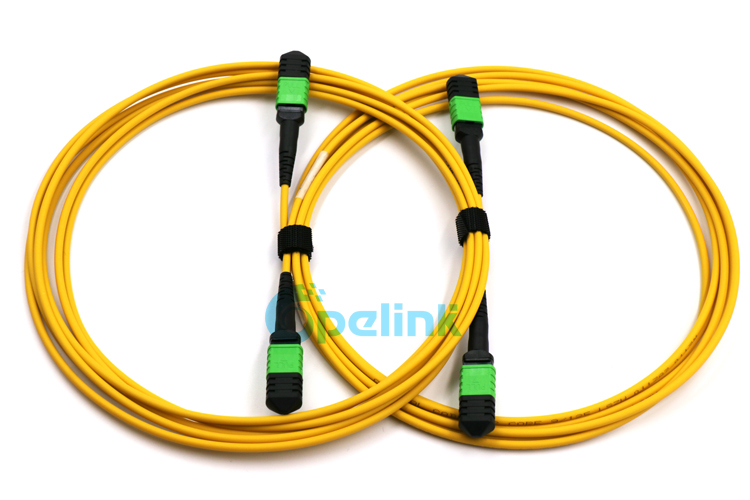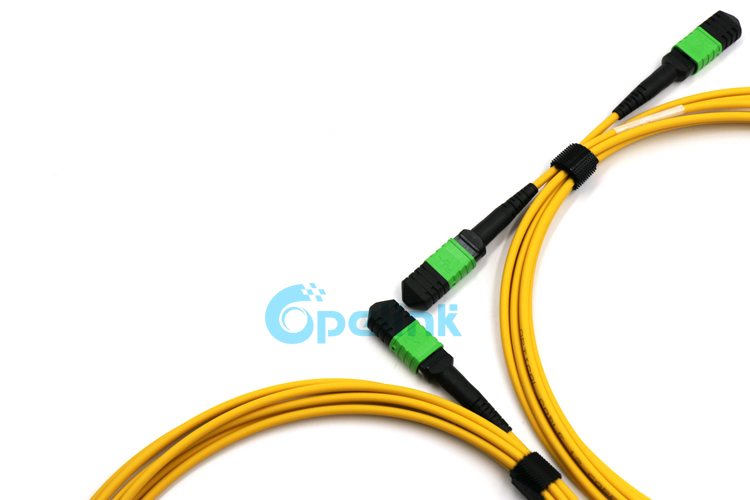 MPO Cable Product advantages introduction:
.Our adopt industry's leading high-performance polishing machine, and complemented by precision plates holders designed for MT ferrules.
.The industry leading device of 3D interferometer provides verification of MTP/MPO polishing process, the interferometer making all parameters of hte polished MT ferrule complies and exceeds industry standards.
.After the 3D interference detection, the flexibility of the tester provides the the complete spectrum of optical testing required for complex and high fiber count cable assemblies.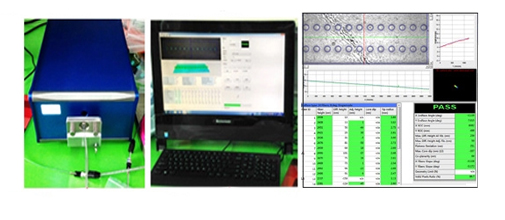 Features:
.Good durability
.Good exchangeability
.High temperature stability
.Complies with IEC-61754-7 and EIA/TIA-604-5
Application:
.High density wiring system.
.40G and 100G system, QSFP module.
.Data communication network
.Optical system access network
.Storage area network fiber channel
.Wiring in communication base station and distribution case.
MPO Polarity Guidance: