Description:
2x2 optical switch is designed for optical networking system protection, route diversity, measurement system, reconfigurable add/drop module.
It is an optical device having one or more optional transmission ports for physically switching or logically operating an optical signal in an optical transmission line or an integrated optical path.
The switch consists of two ports that selectively transmits, redirects, or blocks optical power in a fiber optic transmission line. The optical switch must be actuated to select or change between two states.Furthermore,for the Latching type,it only takes an electrical pulse width with duration >=20msec to change the state.As a result, it consumes low electric energy to operate the optical switch.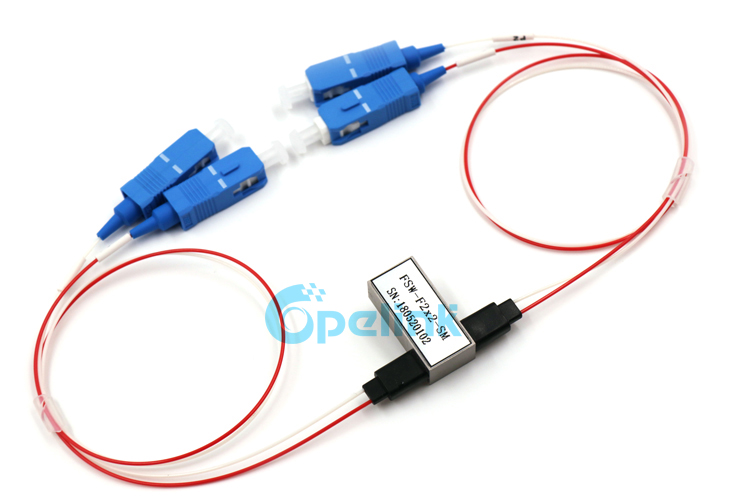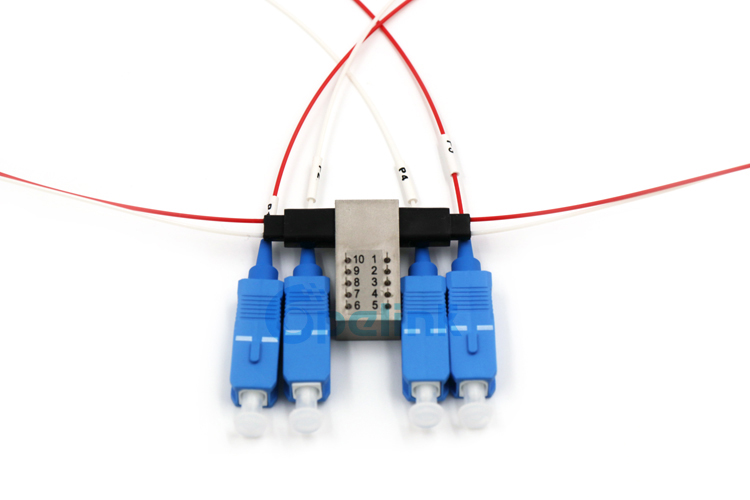 Features:
Low Insertion Loss
Wide Wavelength Range
Low Crosstalk
High Stability, High Reliability
Latching and Non-latching
Applications:
Sub-system Integration
Optical Network Monitoring/Protection
Route Fiber Test System
Re-configurable OADM
Test & Measurement Equipment Manufacturing Application
Network Test System
Tags:
Fiber Optic PLC Splitter
|
Optical CWDM/DWDM/AWG
|
FTTH Drop Fiber Optic Cable
|
Fiber Optic PatchCord/jumper/Patch cable
|
Fiber Optic Fast Connector
|
Optical Switch
|
Fiber Optic Adapter
|
Fiber Optic Attenuator
|
Fiber Optic Cable Terminal
Box
|