Description:
The Flat-Span Drop Fiber Optic cable,Designed for quick installation and ease in handling, serves as the last link for the
FTTx networks of today. The design is Uni-Loose Tube containing up to 24 fibers.Two embedded FRP member to provide
the mechanical properties of the cable. The finished product, with its compact size, acts as a self-supporting aerial solution
for those last mile drops to the home or office.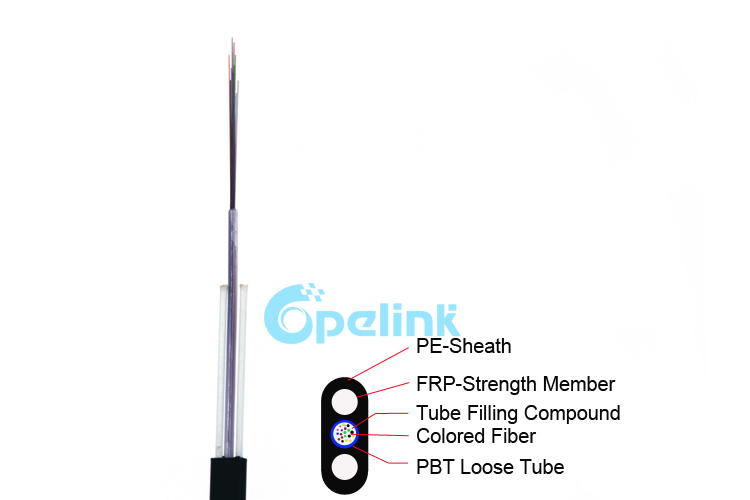 Features:
Good mechanical and environmental characteristics and anti-rodent;
The mechanical characteristics meets the requirements of relevants standards;
Soft, flexible, easy to splice, and with big capacity data transmission;
Meet various requirements of market and clients.
Application:
Used as access building cable.
Used in horizontal and vertical cabling , especially used for FTTH.
Indoor cabling under carpet and along corner.